About Us
Introduction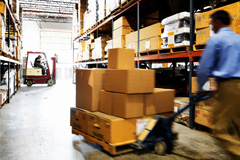 Multi-national Parts Supply Inc. is the Canadian and American authority on Asian-made powersport parts and products. Founded in Toronto, Canada, Multi-National Parts Supply began North American operations in 2004. In the years that followed, our distribution territory expanded into every major city, municipality and township in North America from the East to West coast. By 2011, all divisions operating in the USA and Canada were consolidated under one administrating body -- Multi-National Parts Supply Inc. -- a recognized and trusted name in over 20 countries.
Our Mission
To offer the largest variety of relevant parts, at higher quality, for less money, while offering friendlier, more competent and comprehensive customer service than any other company worldwide.
Our Goal
To become and remain the world's largest and most sophisticated parts and accessories distribution enterprise.
History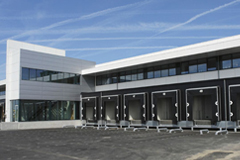 Multi-National Parts Inc. has roots in the chaotic parts supply markets for the Chinese ATV, dirt bike and pocket bike industry of the early 2000's. Since then, the company has taken on two major roles in the Canadian and U.S. marketplaces.
In the beginning, as demand for Chinese imports increased, Multi-National Parts Supply and its subsidiaries systematically streamlined the processes of parts identification, sourcing, and supply (in volume and variety), in order to meet the ever increasing and diversifying parts requirements of our dealers and their consumers. Canadian markets in particular were flooded with a range of brands on two fronts: those established by Canadian importers as well as an influx of US branded Chinese products.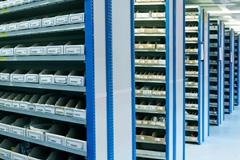 From 2007 to 2009 the market paradigm shifted, as the larger U.S. and Canadian retailers began to assimilate some emerging brands from the Chinese manufacturing environments. Stores like Canadian Tire and TSC picked up the Baja brand of ATVs and Dirt bikes, while companies like Walmart adopted the Katerra gas and Ecoped electric product lines. The sudden and widespread increase in chain store retail sales to consumers across the Canadian landscape left a new gap in supply. These large-scale chain retail operations, very few of which had service or technical support capabilities, were not able to meet the service and parts supply demands from their consumers.
Following the initial import frenzy of the early 2000s and the economic crisis that ensued some years later, Multi-National Parts Inc. emerged at the forefront of the Chinese after-sales service and parts supply market. Our proactive unification of the new and fledgling parts markets saw the eventual adoption of our part numbers and categorizations as the new standard across many countries of the English, French and Spanish speaking parts of the globe.
Operational Programs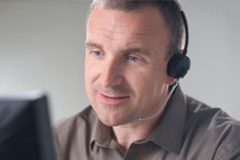 We strive to be the only phone call our dealers have to make in order to keep their shelves stocked with rapid turnaround. We are constantly expanding our program to accommodate new product models that enter the market. In order to ensure that we are able to provide our customers with the highest quality of service we have certain policies in place:
Sourcing Program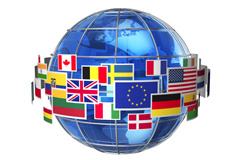 In order to confidently engage consumers in this chaotic and rapidly evolving market, dealers require a stable, ever-growing supply chain upon which to depend. Regretfully, due to the nature of the market we supply, we cannot expect to have every component that will be required by our dealers -- despite all efforts. As a result, all parts requested by our dealers that we do not yet stock are catalogued and sent to our in-house sourcing department to be identified and assimilated into our regular operating inventory. Therefore, our policy is such that there are no bad parts requests! Our approach to supply is that if one dealer requires a part today, another dealer will require that part tomorrow. This policy has created a revolving channel of supply and expansion whereby the requests made by each dealer contribute constantly to our master stocking program. This symbiosis of consumer, dealer and supplier has evolved into a community and culture that is the foundation of our success.
Price Beat Guarantee
We are committed to providing unmatched value in the Canadian and US marketplace. If any dealer finds a lower listed price on the same product from another supplier, we don't just match that price, we beat it!
Supply Paradigm
At Multi-National Parts, we strive for excellence in the field of aftermarket parts supply for new and existing Chinese powersports and other small engine equipment. This extensive market is supplied by three tiers within the Canadian market. As a result, we have formatted three primary levels of supply to accommodate importers, distributors and dealers alike.
Dealer Programs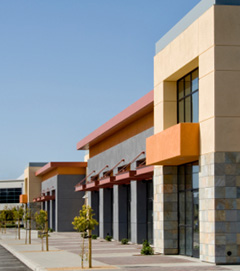 The Chinese Powersport dealer networks continually press themselves to provide a top level of sales and service to their consumers. Understanding this, the Multi-National Parts Supply dealer programs remain unmatched in the Canadian and U.S. marketplaces. By offering our dealers lower pricing, higher quality and better service than any other supplier or group of suppliers -- both domestic and international -- we have become the first distribution organization to provide dealers with a reliable supply for the bulk of their consumer requirements. Revolving support programs from new part referrals/sourcings to in-store dealer support and marketing has created a new level of confidence in the dealer and consumer groups.
Distributor Programs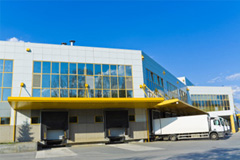 Distributors across North America often represent large volumes of an existing brand name. They are larger than a single dealership and often have between 3 and 50 dealerships of whom depend on them for the bulk of their machines, parts and accessories. Our distributor programs allow distributors to focus on building their own group of loyal consumers and dealers, by relying on our product lines and distribution platform to provide them with the necessary pricing, product quality and variety to grow their businesses. Our specialty marketing materials and distribution support tools enable distributors in Canada and the U.S markets to effectively, and efficiently, carve out their own niche.
Importer Programs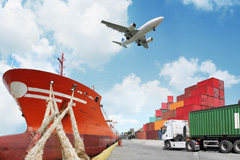 The Chinese Powersports market sustains a multitude of importers who are striving to establish their brands as leaders in Canada and the U.S., by importing ATVs, dirt bikes, go karts, UTVs, scooters and pocket bikes, as well as a plethora of small engine equipment. By streamlining our own processes and in keeping with our optimization philosophies, we have become the leading supplier of parts and accessories to importers directly. We offer a full range of programs for importers, whereby through a combination of aggressive pricing, domestic and international warehousing, as well as unrivaled account support, our import level customers are given the tools they require to focus their businesses and build their brands with confidence.
Brand Support
As Multi-National Parts Supply Inc. emerged as the North American authority on parts for Chinese made ATVs, dirt bikes, scooters, go karts, buggies, UTVs and small 2-stroke pocket bikes/quads, the company also began to take on distribution rights for a number of existing domestic and international brands of parts and accessories. Most notably:
PHX ACCESSORIES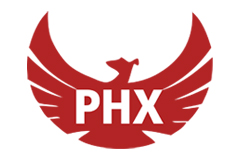 In 2008, Multi-National Parts Supply introduced the Phoenix (PHX) line of helmets and accessories to the Canadian marketplace. The following year, our distribution paradigm shifted and in addition to our flourishing parts lines, we began supplying powersport related accessories such as, helmets, goggles, gloves and protective clothing. In 2010, we became the exclusive Canadian distributors for the PHX manufacturing group.
YIMATZU TECHNOLOGIES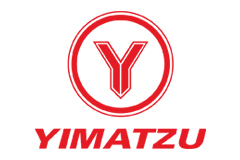 Multi-National Parts Supply Inc. celebrated the onset of 2012 by being named the exclusive North American distributor of the Japanese brand YIMATZU. Since then, we've seen a rapid expansion of our parts programs and component quality including filtration, performance electronics and storage cell technology.